Living in Mapleton has many advantages. Not the least of which is the people that will be your neighbors. We think you will find that the residents of Mapleton are friendly, hardworking and compassionate.
Advantages in the cost of housing are a powerful attractant! Mapleton welcomes new residents who will benefit immediately from our low housing cost.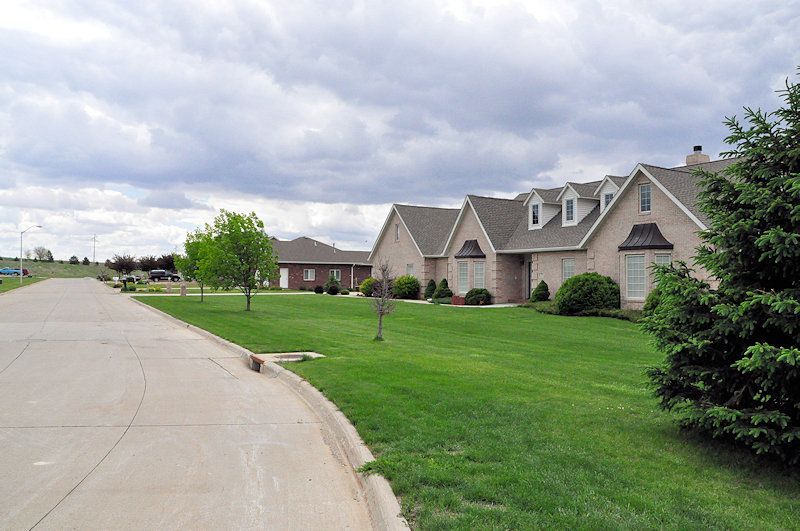 Mapleton generally has a limited number of homes for sale which is representative of the strong local economy. Homes and commercial properties in town are well cared for and neat which demonstrates the pride of Mapleton's citizens. Many homes suitable for families of 4-6 can be purchased for $50,000-$75,000. As far as style and design, Mapleton has an interesting combination of various architecture ranging from older Victorian homes to modern ranches and split levels. Real estate taxes are very affordable as a home owner in Mapleton with a home assessed at $100,000 in Mapleton would only pay approximately $1,500-$2,000 annually.

There are a wide variety of rental accommodations in Mapleton as well ranging from older, two-story homes remodeled into smaller apartments to large, condo style apartments. During the last several years, three new condo style apartment complexes have been built to help meet the demand for housing. Additionally, at various times there are single family homes for rent. Rent ranges from $250 for the smaller apartments to $600-$800 per month for the condo-style units and single-family homes.

The community is served by five churches, two health clinics, emergency health care, and the educational resources already discussed. All of this offers residents opportunities for physical, spiritual and educational growth.

Modern utilities, communications, and health care are available and ready to serve new residents. A solid workforce with low unemployment enhances the communities lifestyle and adds to an atmosphere of security.

There is so much more to say about Mapleton and the lifestyle it offers residents, so we would like to personally invite you to find out more. Visit our beautiful community, meet the people that will be your neighbors and I am sure you will be convinced that Mapleton should be at the top of your list.
Please see the Resources page for details on the tax abatement and rebates available through the City of Mapleton.